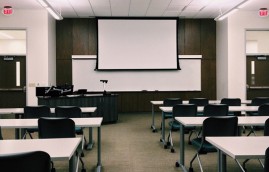 Endorsed Training Courses
8th Avances en patología neuromuscular en la infancia. Registration is now open for the 8th Paediatric Neurology Face-to Face course (in Spanish ) – 8th Avances en patología neuromuscular en la infancia. This course will taught throughout in Spanish and will be held in Hospital Universitari Sant Joan de Déu, Barcelona. We are delighted to announce that this course has been endorsed by our Education Board. Early bird registration is available until 29th February 2020. Find out more
EURO-NMD/TREAT-NMD Neuromuscular Translational School

21 – 25 November 2022 – Leiden, Netherlands
The Neuromuscular Translational School organized by EURO-NMD and TREAT-NMD focuses on therapy development from bench to bedside with a focus on neuromuscular disorders. The Translational School contains lectures about the current state of the art of acquired and genetic neuromuscular diseases, the different steps of drug development and the tools needed for this (outcome measures, biomarkers etc). It also stresses how patients should play a role in each of these steps and teaches how to communicate research to patients and the general public during interactive workshop sessions.
---
MYO-MRI Training School
The project aims to overcome the main hurdles to rollout of MR techniques by sharing expertise and data, validating protocols across platforms and exploring the potential of MRI and MRS as a helpful diagnostic tool and a quantitative outcome measure in NMD clinical trials. This three day course gives an in-depth introduction into the four working Groups that make up the project, as well as a range of topic specific modules. Days two and three will see a range of working group specific modules, taught by experts from the MYO-MRI project itself.
---
International Summer School on Rare Disease and Orphan Drug Registries
The Summer School will consist of plenary presentations and interactive small-group exercises, according to the Problem-Based Learning methodology. The course will provide participants with useful tools and methodologies to establish, manage and plan the activities of a patient registry with an overview of new approaches.
---
Duchenne Muscular Dystrophy Expert Masterclass
The Expert Masterclass consists of presentations by experts in the field and interactive workshops, and will fulfil the following objectives:
To underline the importance of full mutation-specific diagnosis of DMD
To review current understanding of the natural history of DMD and best practice for the management of patients at various stages of ambulation and non-ambulation
To discuss methodologies for the evaluation of treatment outcomes
To update on therapeutic advances in DMD and potential implications for clinical practice
---
Express Summer school
In this summer school Academics and patient representatives will learn about the regulatory processes of drug development and marketing approval in Europe with a strong focus on drug development for rare diseases.
---
Myograd Summer School
The Muscle Science Summer School covers the whole field of basic muscle research. Some of the world most highly recognized experts in their respective fields will give lectures on muscle contraction, muscle development, muscle metabolism, neuromuscular transmission, and novel experimental treatment strategies.
---
Summer School for Clinical Myology
The Paris Myology Summer School, organized by the Institute of Myology, Paris, is an academic center for getting trained in clinical myology. During the last ten years this has grown to become a highly successful internationally recognized and unique event in the field of clinical myology.
---
Training school for early stage researchers to present their work to patients and families
This training school is co-sponsored by gives early stage researchers hands on training on how to present their own work in a clear and unambiguous way both verbally and nonverbally.
---
Rare Diseases Summer School
Rare Diseases Summer School will focus on a wide variety of subjects in the arena of rare diseases, from disease mechanisms and animal models, to improving diagnoses, to novel therapeutics. There will be lectures and workshops on drug development, model organisms, how to choose clinical endpoints, clinical trials, regulatory aspects, patient registries, patient initiated research, ethical considerations, as well as what rare diseases may tell us about common diseases.
---
British Myology Society UK Clinicians Muscle Teaching Day
The session is open to all who wish to learn more about muscle disorders that they will meet in everyday practice. You will receive practical, real world advice for when you are faced with patients with muscle symptoms. There will also be access to expert clinicians.
---
Golden Helix Summer School
This summer school constitutes a unique opportunity for researchers around the world to expand their knowledge in the rapidly evolving field of Genomic Medicine.
---
European Paediatric Neurology Society
The EPNS has been organising training courses in paediatric neurology since 2003 specifically aiming at trainees but also at qualified paediatric neurologists who want to refresh their knowledge on certain topics. The aim is to cover most main topics in the syllabus over a three-year cycle and to promote contact between individuals in the speciality in different parts of Europe. The course has a highly interactive character and participants are encouraged to bring (difficult) cases to discuss
---
European Academy of Neurology Spring School
The school covers a wide range of Neurological disorders. Participants can prepare their own cases for presentation and discussion, including video if appropriate and the patient has consented. Contributions to the optimal organisation of neurological care, neurological services and postgraduate education throughout Europe are presented.
---
ENMC
The Young Scientist program is to enable young researchers, clinicians and health care professionals to participate in an ENMC workshop related to their field of expertise, with the aim of giving them the opportunity to obtain state-of-the-art scientific information and networking opportunities, promoting the concept of the ENMC and making the field (more)
attractive for young professionals.
ENMC Workshops
ENMC has a unique concept of facilitating and organizing workshops for experts in the field of neuromuscular conditions. Every month a group of 20 – 25 researchers, clinicians, patients and industry representatives, come together in a meeting venue in the Netherlands to exchange state-of-the-art knowledge of and experiences with a neuromuscular condition.
Amongst the main deliverables of these workshops are:
a full publication in the journal of Neuromuscular Disorder to disseminate workshop outcomes to other researchers and clinicians working in the field
a lay report on the ENMC website to inform patients and their families about what has been achieved at the workshop
networking and collaboration
define trial readiness and outcome measures
consensus about guidelines for diagnosis, therapy and care