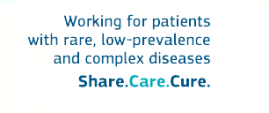 A EURO-NMD CPMS Helpdesk website has been set up in order to assist with any queries or problems users may experience when trying to use the system. Enter a support ticket in the below form, please.
---
---
We will be back to you as soon as possible. In the meantime, you can also reach us through the email support@ern-euro-nmd.eu
---
For further information regarding the CPMS and how to request access please visit the CPMS webpage by clicking here.
---
We acknowledge that the EURO-NMD helpdesk has been made possible by funds from INEA/CEF.
The CPMS Helpdesk website is designed to be easily accessible and user friendly. Frequent users are able to create an account on the software in order to store any queries to refer back to. The website also includes FAQs which include questions on using the CPMS and registering onto the system.