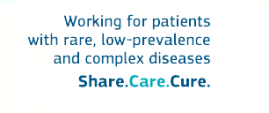 The Clinical Patient Management System is now available to use and healthcare professionals can begin using the platform. A Helpdesk website has been set up in order to assist with any queries or problems users may experience when trying to use the system.
For further information regarding the CPMS and how to request access please visit the CPMS webpage by clicking here.
The Helpdesk has been set up to assist with the registration and utilisation of the Clinical Patient Management System as there are a range of different applications required to become a user. Furthermore, since the system is still quite new this means there are some occasional errors and bug problems which users may experience and so the Helpdesk website can be used to notify staff of any errorsA Helpdesk email has also been set up to contact Helpdesk staff directly:
---
This email address is monitored Monday-Friday and can be used in order to raise any queries to the Helpdesk Team. Any correspondence from the team such as information from the European Commission or updates will be sent from the Helpdesk email address.
---
We acknowledge that the EURO-NMD helpdesk has been made possible by funds from INEA/CEF.
The CPMS Helpdesk website is designed to be easily accessible and user friendly. Frequent users are able to create an account on the software in order to store any queries to refer back to. The website also includes FAQs which include questions on using the CPMS and registering onto the system.
If you have a particular query or problem with regards to the CPMS you can request help from the Helpdesk staff by selecting "Open New Ticket".
You will then be required to fill in some required information fields such as:
-Your name
-Your email address
-Subject and Comment
There is an option to select a specific department for tickets to go through to, however the Helpdesk team will monitor all of these so don't worry about selecting the correct option too much.
It's recommended to send screenshots of any problems or issues you're facing such as if you're receiving an error message or having trouble navigating around a certain page. This allows the Helpdesk staff to see exactly what you're seeing.
Once you're ready select "Open New Ticket" at the bottom of the page.