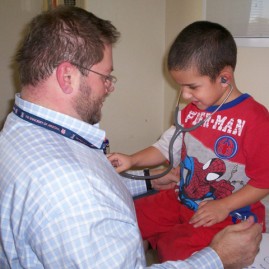 Patient Advisory Board Booklet
The Patient Advisory Board (PAB) is responsible for identifying and making suggestions regarding patients concerns and expectations on the remit of EURO-NMD. The PAB will establish their own rules of procedures and Terms of Reference.
In the field of neuromuscular diseases, highly active patient organizations have historically been key in the generation of disease-specific training and information material for healthcare professionals as well as patients, and in the development of robust evidence to support health and social care interventions in their European Member State.
In the past, the CARE-NMD project brought together leading care centres and patient organisations with the aim of disseminating information about best-practice Duchenne muscular dystrophy care across twelve member states and resulted in the largest response for a Duchenne survey delivering a wealth of information about the care the respondents were receiving and their quality of life. This model of strong partnerships will continue through EURO-NMD with patient representatives engaging throughout not only the development of our ERN proposal but also in all aspects of governance, ethics, research, teaching and care.
Our Patient Advisory Board (PAB) is comprises of 11 members from 8 different countries and is chaired by François Lamy.
EURO-NMD plans to establish common tools to monitor patient experience and satisfaction and improve service quality. These tools will integrate with a broader quality and safety framework and will be established once the network is functioning.
We intend to develop patient reported outcome measures (PROMs) specific for disease areas as a key part of quality control to monitor satisfaction and improve quality.
In collaboration with patient representatives, EURO-NMD will work towards service excellence based on the needs and expectations of patients and families. EURO-NMD will also obtain patient and family input about their experience with the different care pathways.
Together with satisfaction surveys and PROMs the network will work with the Patient Organisations to disseminate information and raise awareness about standards of care; risks associated with the procedures and treatments; and adverse events and their causes.