Reference Centres' efforts being directed toward patients it is evident that ERNs would not find their legitimacy without involving them. In fact, patient representatives are involved in all aspects of governance, ethics, research, teaching and care in EURO-NMD.
Patient participation is organised at two levels in EURO-NMD:
1) Participation in working groups (specialist disease groups, crosscutting specialist groups, and advisory boards)
2) Membership in the Patient Advisory Board
In total, 38 patient representatives from 26 patient organisations and 13 countries are involved in the different EURO-NMD working groups. Patients are present in all the Boards and Committees of the Network.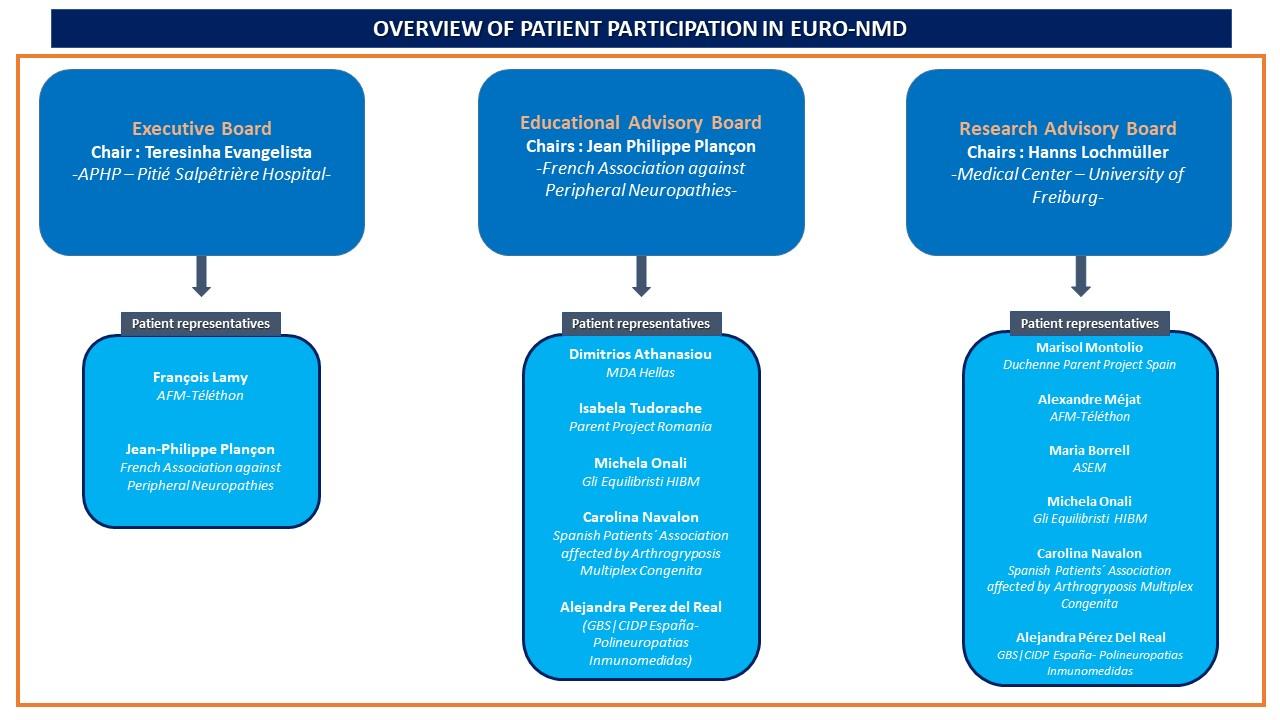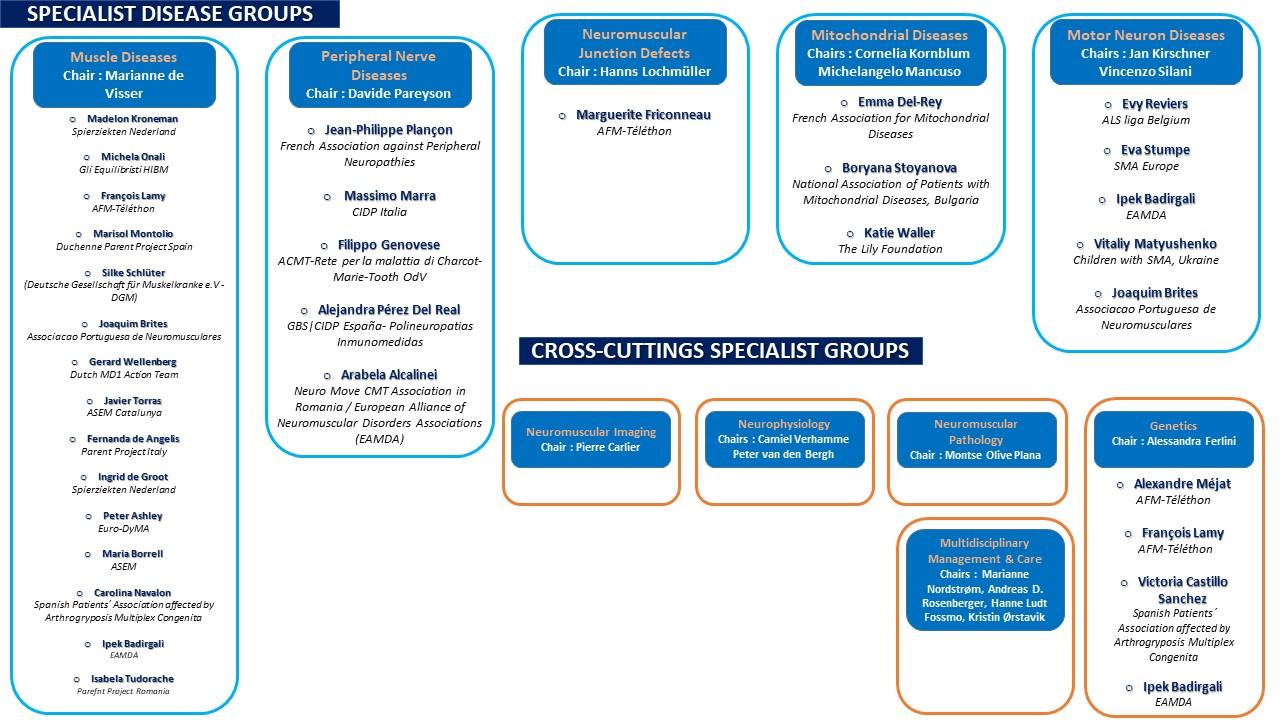 Patient representation within the network is coordinated by a Patient Advisory Board (PAB), which is composed of nine members from five different countries, and chaired by François Lamy.
PAB members are also part of the Governance of EURO-NMD, and are full voting members of the Network Board, Executive Committee and working groups. In addition, the Chair of the PAB is a full member of the Executive Committee. PAB members also currently chair the Education Board and Ethics Committee and, as such, attend Executive Committee meetings.
The PAB thus creates a bridge between the ERN and the rare neuromuscular patient community. It aims to represent the voice of patients within EURO-NMD to ensure that the needs of people living with a rare neuromuscular disease are included in the strategic and operational delivery of the network. Ultimately, it strives to ensure that EURO-NMD services can answer to the needs and expectations of rare neuromuscular diseases patients and therefore improve access to high quality diagnosis, care and treatment.
To learn more about the Patient Advisory Board here.